Meet each other in the central town square, in front of the characteristic administrative building of the city Region. Behind the building, the mall is stretched, stores of which offer a range of options. A stop is essential at the many cafes. And keep your eyes open. Somewhere between the storefronts and shops, one encounters small cultural treasures and architectural monuments: the Folklore Museum of Continental Research Company, the building of the Post Office and the Zosimaia Library until the former Papazogleio Weaving School, the former Kaplaneio School and the mansion Pyrsinella.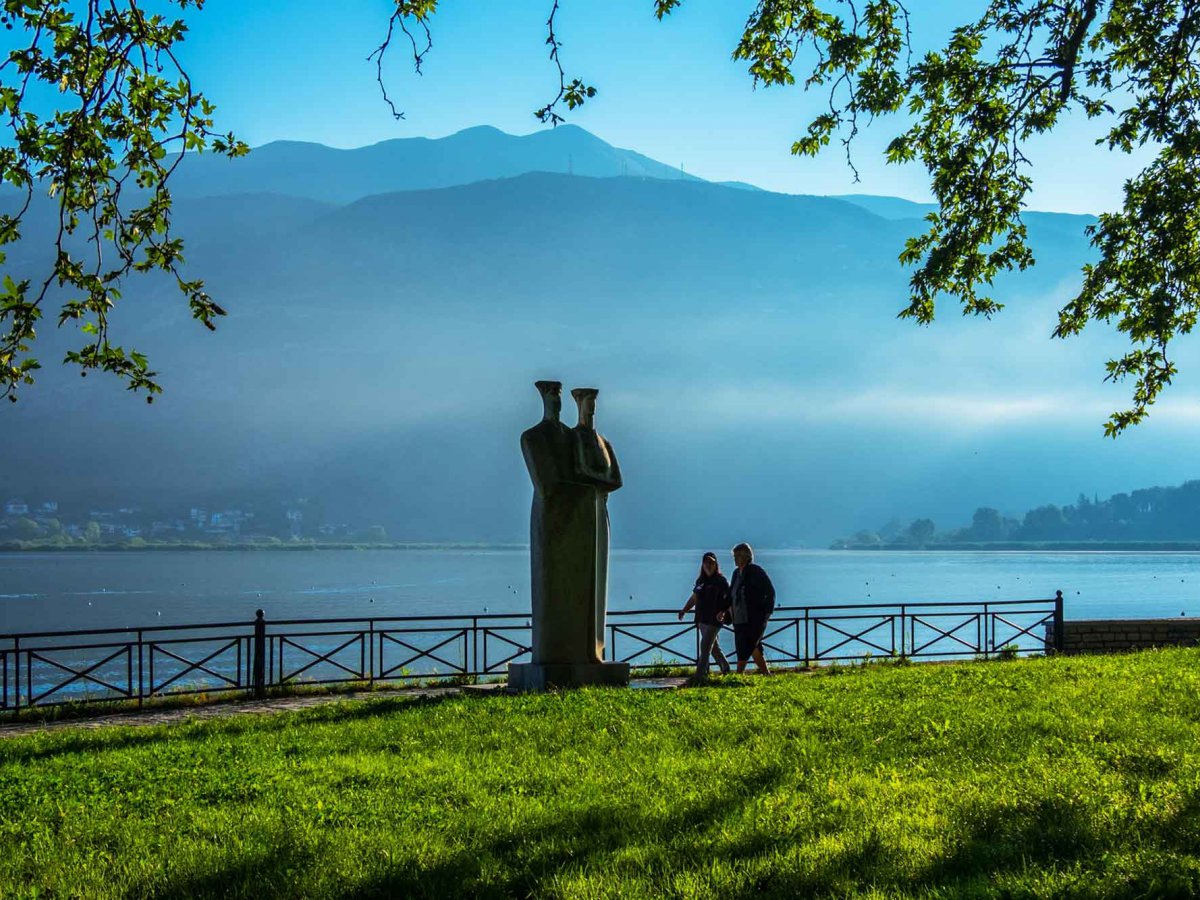 Tour of the city
Before leaving the town center, do not forget the Archaeological Museum of Ioannina, a building-creation of the famous architect Aris Konstantinidis, which is hosted in the park "Litharitsia". In the museum you will have the opportunity to "travel" to the ancient cities of Epirus.
In "Litharitsia", bastion of Ali Pasha once, you can enjoy from the top part of the historic center and the lake. And since a walk in the Ottoman past of the city has began, go a little further to see the mosque and medreses of Veli Pasha as well as the Mosque of Kaloutsianis, the minaret of which, if you're lucky, you'll see a stork resting. Back to the city center, and from there to the Municipal Gallery. It may not be great, but it is an important cultural city cell. It may need a little walking, but it is worthy.
The city has a modern network of pedestrian zones, with narrow picturesque alleys and traditional architecture, which extend as paved cobblestone branches of the road trunk of Averof Street, from the main square (Pyrros Square) up to the lake, where it meets the lakeside walking and cycling route. In other words, it penetrates a large part of the historic centre- apart from the walls of the Castle, but also the commercial zone of the new shops and department stores. It is the most vibrant "cell" of economic and social daily life in the urban fabric, the meeting point of all generations, with the various options and the visual succession of impressive images, the "hive" of nightlife and entertainment, "the large neighbourhood", where students hangout, and groups of all ages have fun.