Almost a breath from the historic center, there is the lakeside. From the square Mavili until "12", the "Skala" the Katsari Park, the multi old municipal slaughterhouses, Akti Miaouli and lakeside bicycle - pedestrian. In some places along this route many restaurants and cafes are developed.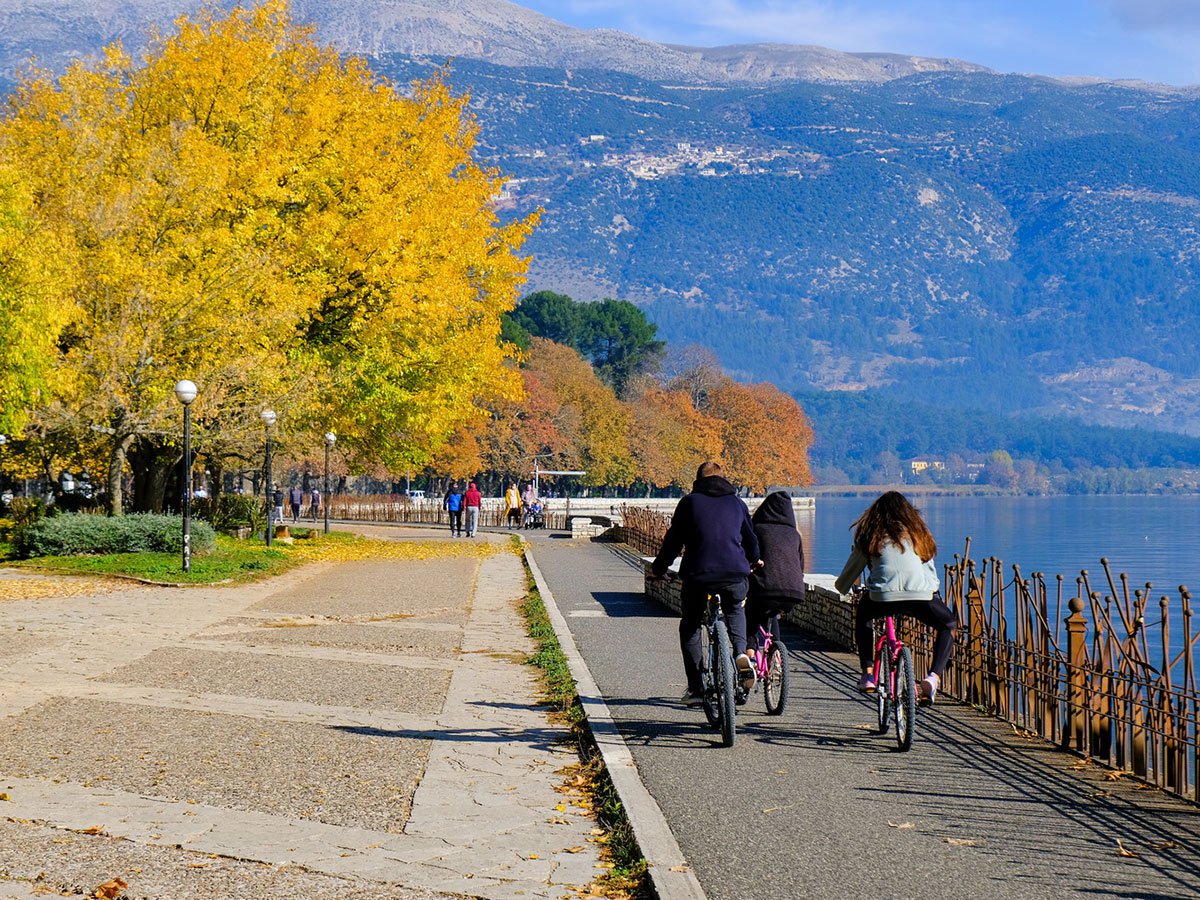 By the lake
Near the Coast Miaoulis there is the Ioannina Centre of Traditional Crafts (KEPAVI) where you can find jewelry and any other creation of silverwork. A lakeside stroll or by bicycle, ii a must. Those of you who are fans of fishing or bird watching, do not forget your equipment.
Pamvotida Lake is ideal for rowing, skiing and model boat racing. Are you looking for something more easygoing? No problem! You can walk, run, and even ride your bike around the lake on a custom made 8km long sidewalk.