Ioannina University
Located 6km Southwest of the town, the University of Ioannina, one of the leading academic institutions in Greece, became an independent university in 1970. As of 2014, there is a student population of 15,000 enrolled at the university (11,000 at the undergraduate level and 3,500 at the postgraduate level).
The campus is one of the largest university campuses in Greece. It is linked to the town by Greek National Road 5 and can be reached from the city either by public transportation or by car. It covers an area of almost 850 acres (3.4 km2) with many green open spaces and buildings consisting of lecture halls, offices, laboratories, libraries, amphitheaters, etc. Large classes are held in auditoriums, while scientific meetings and exhibitions are held in the Conference Centre located in the Medical Sciences complex.
One of the most attractive places of the campus is the old Monastery of Dourouti, an 18th-century building, which is being renovated to serve as a guest house for visitors to the university.
The Halls house almost 650 students on two sites, while a number of rooms has been adapted for disabled students.
The University of Ioannina has exchange agreements with universities in mainland Europe through the Erasmus programme of the European Commission and welcomes foreign students who wish to expand their academic horizons by spending a semester or a year studying in Ioannina.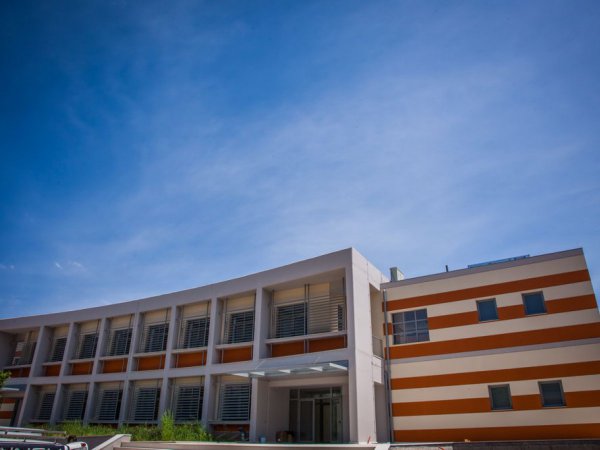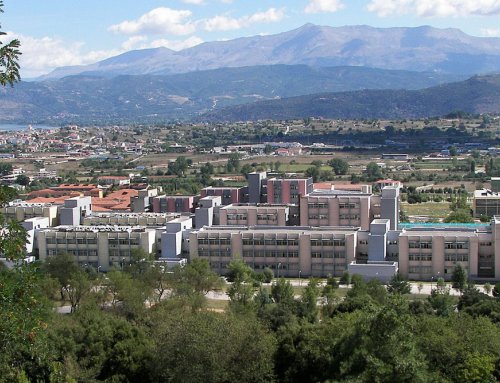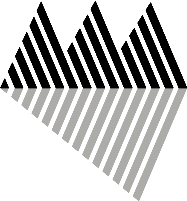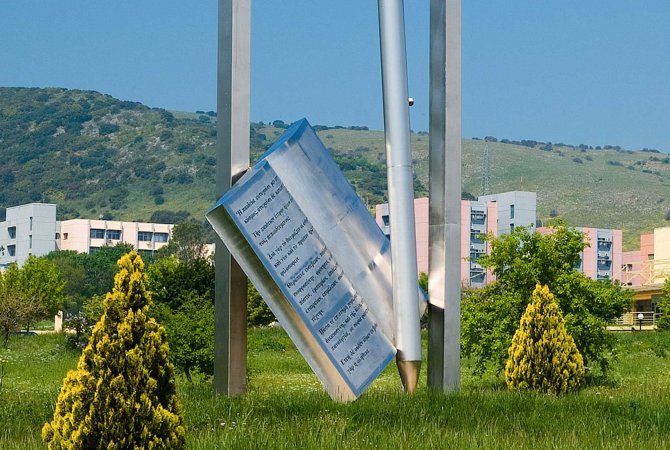 Schools and departments
School of Philosophy, Department of Philology, Department of History and Archaeology, Department of Philosophy, Education and Psychology, School of Sciences, Department of Mathematics, Department of Physics, Department of Chemistry, Department of Computer Science and Engineering, Department of Materials Science and Engineering, School of Education, Department of Primary School Education, Department of Pre-School Education, School of Health Sciences, School of Medicine, Department of Biological Applications and Technologies, School of Economics and Social Sciences, Department of Economics, School of Fine Arts, Department of Plastic Arts and Art Sciences.
Career Office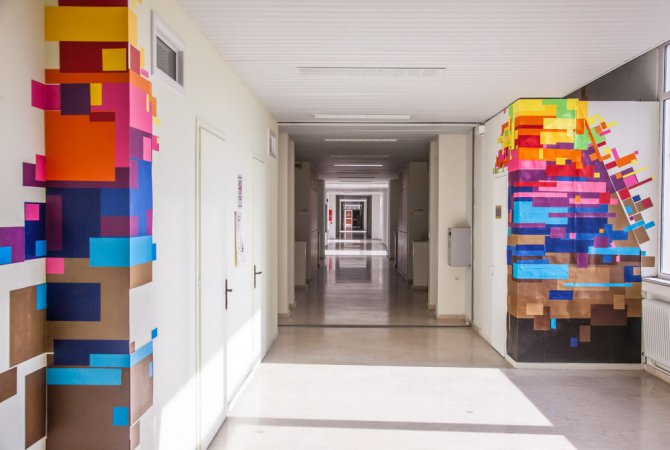 The university has a Career office, which helps students in their job search or postgraduate studies, a photography and cinematography club as well as a theater group.