At dusk, the views of the pedestrians in the city streets change. Groups of young people and their conversations and laughter overshadow everything else in their path. And as the lights come on one after the other, the pace becomes selectively slower, and everyone, young or old, rushes to claim their space-time in the fun and entertainment. Depending on their tastes, moods and endurance. For everyone...there is a magical, romantic city like Ioannina, with its mysterious historical aura, modern infrastructure and a variety of options and proposals.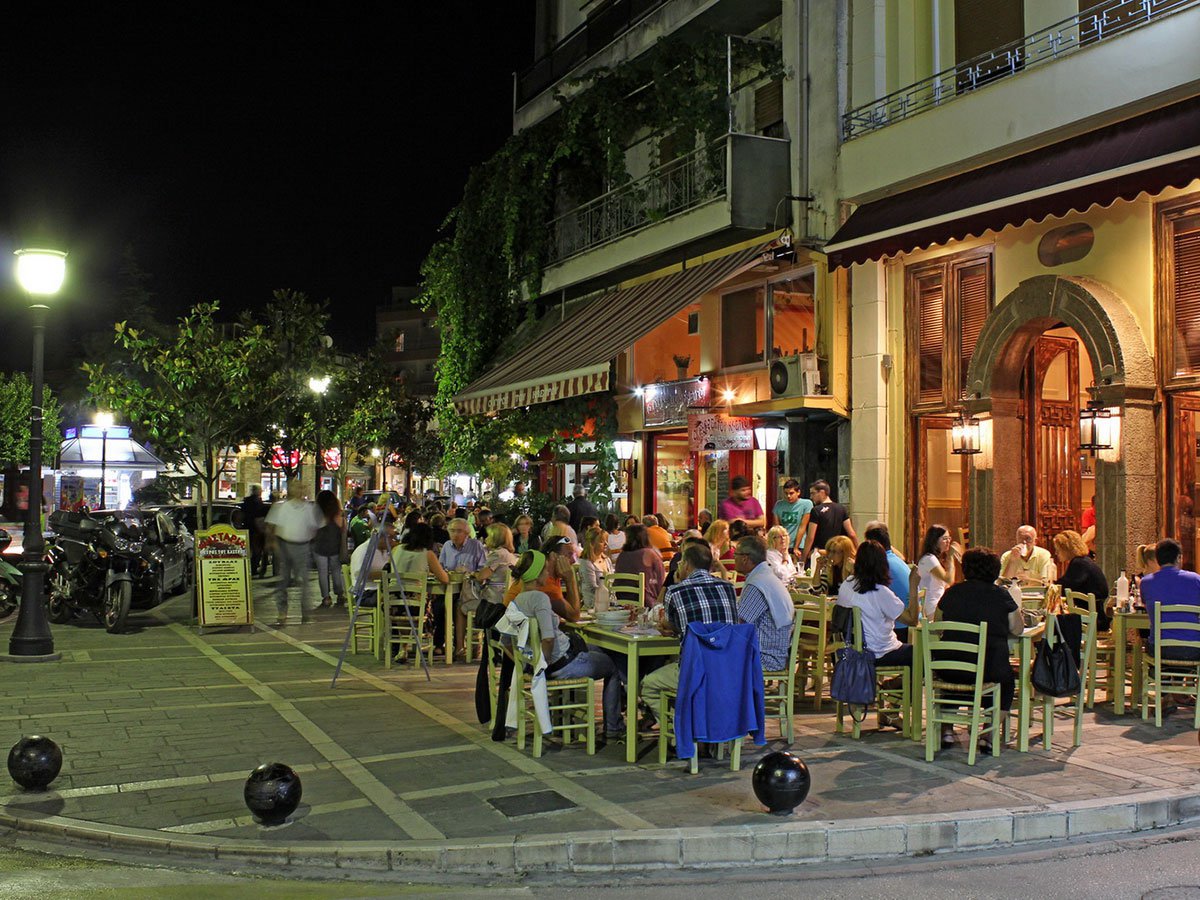 A delightful dinner in traditional restaurants and taverns (with or without live music), a good wine, a beer or a couple of heavier drinks in a small bar. Tsipouro, with exquisite local dishes at the traditional tsipouradika, a Ioannito baklava or some other sweet at the famous pastry shops, a steamy, delicious, bougatsa. With cheese or cream. Music and dancing in nightclubs.
With or without lake view. In the picturesque alleys of the Castle, the historic center, on a busy or secluded pedestrian street in the "heart" of the city or in some peripheral "hidden corner", in the "new market" or on the Island.
Food, drink and leisure destinations, whatever you're looking for, without commuting long distances. Without being stressed to find a parking seat. You leave your vehicle in a parking lot, get off the bus or taxi and ... everything is in front of your feet! Unforgettable tastes, smells, melodious sounds.
As long as the night lasts, we can catch up everything... After all, we have learned it anymore. Hard for an entire city to ... sleep with more than 21,000 students!