Direct air flights Tel Aviv-Ioannina from May
Latest News | 27 - 10 - 2022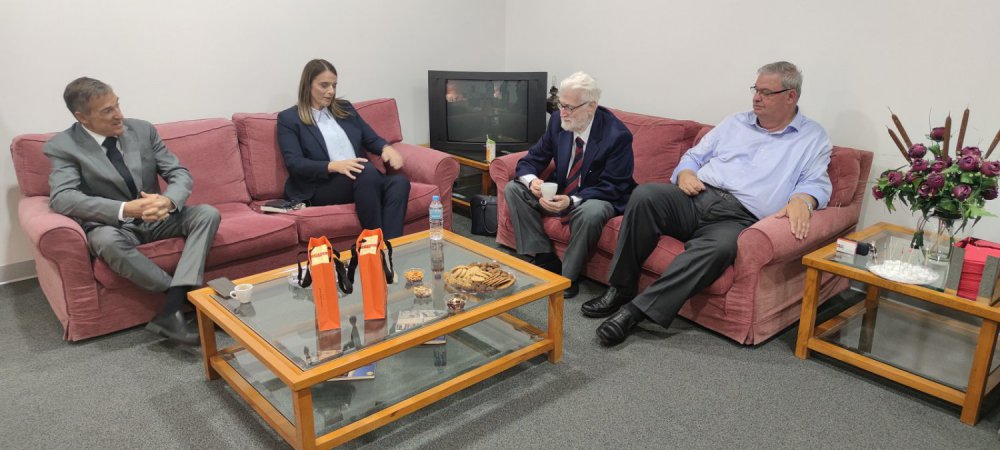 The good news for the capital of Epirus but also for the wider region was announced during the meeting held on October 24 by management of the AEGEAN airline with the mayor of Ioannina, Moses Elisaf, and the regional governor of Epirus, Alexandros Kahrimanis.
The new route will be operated every Wednesday and Saturday, with one of AEGEAN's new A320neo aircraft. The first flights will start at the beginning of May 2023, while they are expected to last until the end of the summer season, in October.
Moises Elisaf assured that the municipality will do "its best" to support the project, announcing that it will immediately promote a digital campaign to promote the area in Israel and create a website exclusively for Israelis, while he will participate in an international conference with Local Government officials from all over the world, where he will present the tourist destination "Ioannina".
The new route will run as follows:
|   | Departure from Ioannina  | Arrival in Tel Aviv |
| --- | --- | --- |
| Wednesday |  22:40 | 01:00 Local time |
| Saturday |  22:40 | 01:00 Local time |
|   | Departure from Tel Aviv | Arrival in Ioannina |
| Wednesday |  19:40 Local time |  22:00 |
| Saturday |  19:40 Local time |  22:00 |
It is noted that AEGEAN has been active for more than 20 years at the airport of Ioannina and carries out two daily routes to and from Athens, connecting the residents and visitors of the city and the wider region with a network of more than 150 destinations in 44 countries per throughout the year.
In the working meeting that took place at the airport, the airport master Vassilis Mitsimaris and on behalf of AEGEAN, the director of corporate affairs Marina Spyridaki, the director of sales for Greece, Cyprus and the Balkans Stefanos Sadopoulos, the director of sales for Northern Greece and the Balkans Irini Sidiropoulou and the director AEGEAN station at Ioannina Dimitra Goura airport. Also, the Deputy Mayor for Tourism Giorgos Lolis and the Mayor's advisor for tourism Spyros Pegas took part.