Winter...with a warm mood
Ioannina is a stunning, eye-catching place. You can never have enough pictures or videos of this. The city, the lake, the island and the mountains are part of a unique landscape, a feast to your eyes! Blue is everywhere as a color and a sensation too. Look at the Lake Pamvotis! With the lake surface reflecting sky blue, the lake and the sky seem to be one and undivided. Add the reflection of the surrounding mountains in the lake and get the fairy tale. Landscape there is amazing, you won't believe it is true.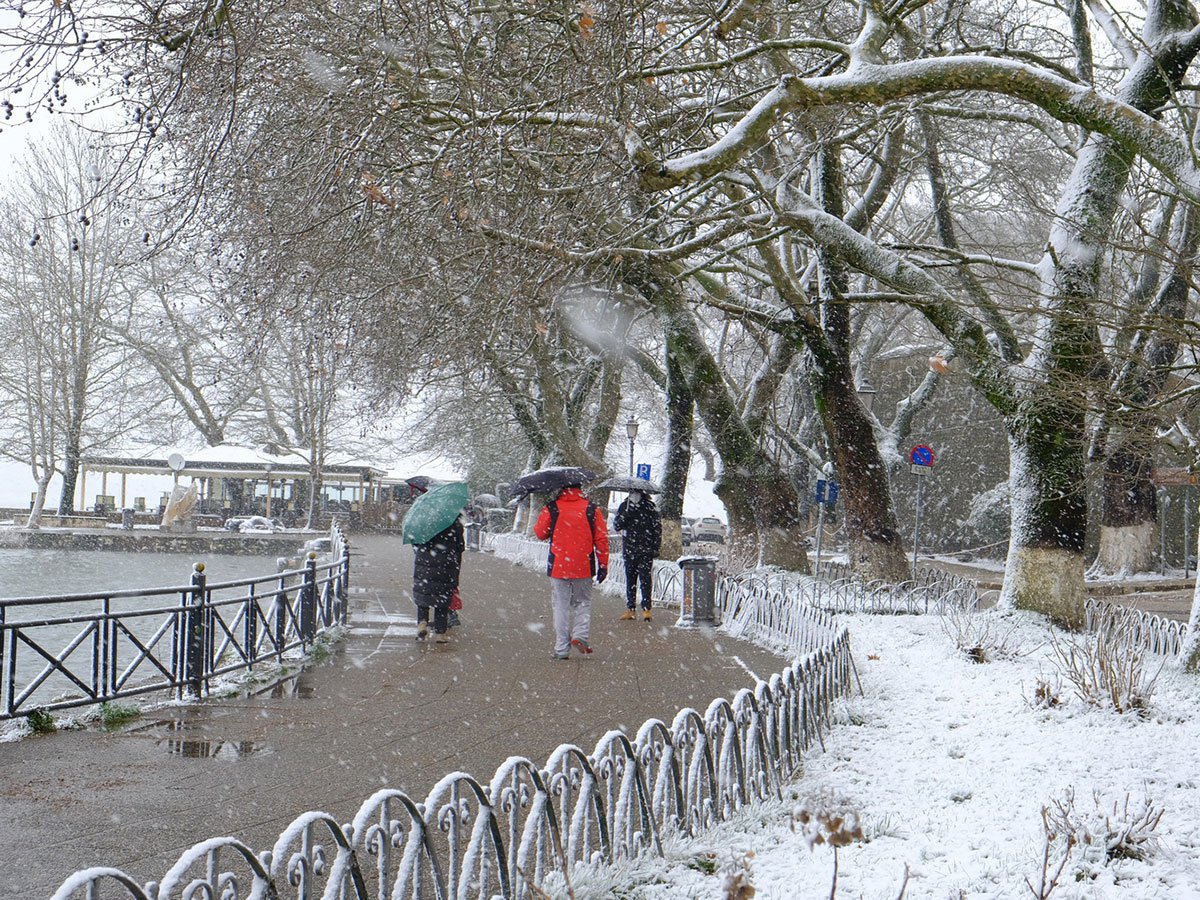 During the winter months, start your day off with a brisk morning walk by Lake Pamvotida and enjoy a hot cup of coffee in one of the many lakeside coffee shops. You will be rewarded with an astonishing view of the surrounding mountains. You can take a tour of the snowy mountain of Mitsikeli.
At noon, you'll whisk away on a boat to the lake's beautiful island and follow the road down to the small traditional taverns. Try some of the local specialties like frogs feet and eel and, after that, baklava! Once you finish your tasteful meal, you may walk the island's cobbled lanes where you can admire the unique architecture of the houses and the monasteries and shop at the folk art shops you'll find along the way.
In the afternoon, you return to Ioannina and visit the renowned silversmith shops which been creating one of a kind pieces of art for decades. As night falls, try one of the city's dozens of excellent restaurants and enjoy a delicious cuisine created with local delicacies.
The night is still young! Go for a drink in the downtown's bustling bars and clubs that are housed in the neoclassic buildings, bringing a very active night life due to Ioannina's huge student community.