Digital Exhibition of Photography from the "Man and His Environment" competition
Participative Action | 07 - 05 - 2021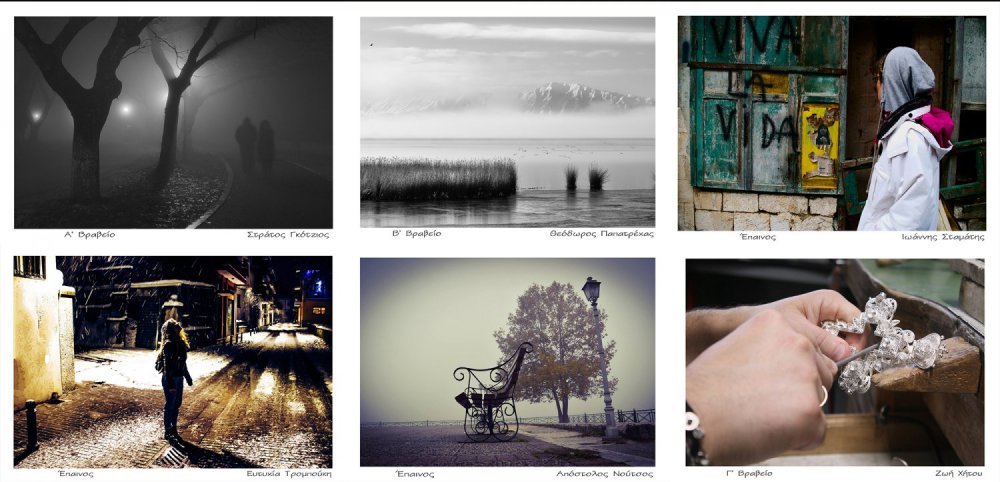 The 30 best photos from the competition entitled "Man and his environment", from October 1st to December 20th, 2020, are displayed, due to the pandemic, online -through the slideshow- and, when the health authorities allow conditions, it will also take place in a natural exhibition area of the municipality of Ioannina.
81 participants took part in the photo competition organized by the municipality's Tourist Promotion Office, with the aim of involving the public in highlighting the comparative advantages of our city, and the material of the 243 photos presented was evaluated by a three-member jury.
The 1st prize went to Stratos Gotzios, the 2nd to Theodoros Papatrechas and the 3rd to Zoi Chitou. Respectively, Eftychia Tromboukis, Apostolos Noutsos and Ioannis Stamatis received the praises.
The additional 24 photos belong, according to the information submitted, to: Michael Vaccaro, Thymios Manzio, Ioannis Beneko, Georgia Skopoulis, Theodoros Tsiatsi, Angelos Mitsopoulos, Fotis Sarras, Iota Siomou, Niki Ratsikas, George Loupa, billpappa, Katerina Eleftheriadou, Chroni Pega, Dimitris Zografos, Ioannis Sirmakesis, Georgios Angelis, Pantazis Toufidis, Nautiko Omilo, Konstantinos Manziaropoulos, Vassilis Paterousis, Antonis Varakas, Georgios Garafa, Dimitris Tsialos and Alexandros Karapanos.