Municipality of Ioannina at PHILOXENIA exhibition
Latest News | 16 - 11 - 2021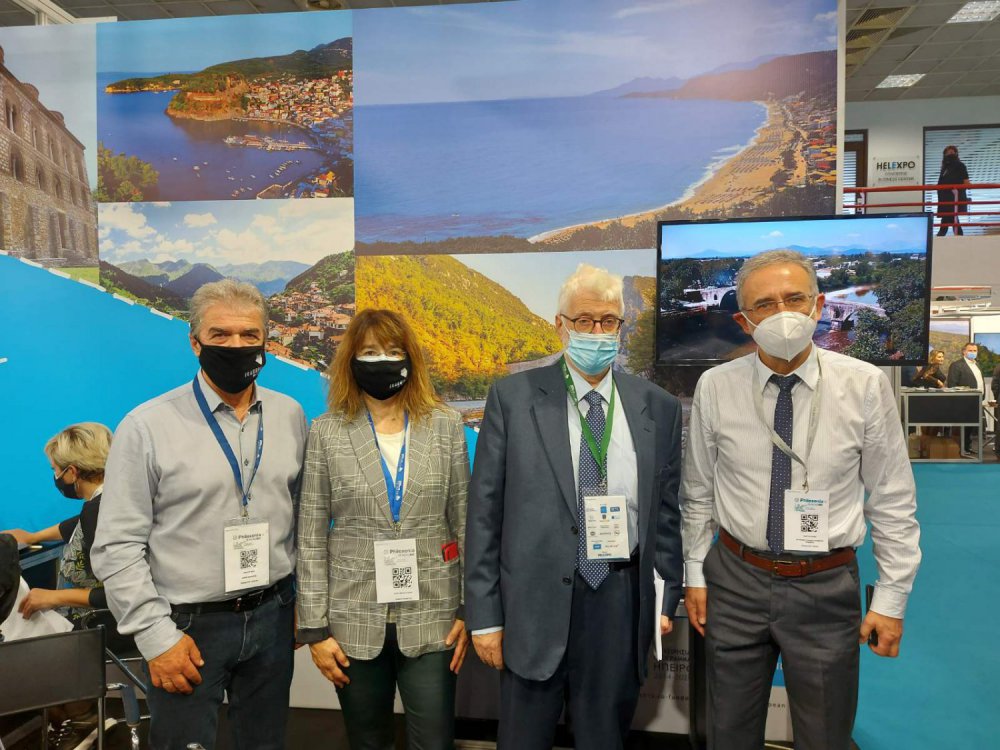 Municipality of Ioannina had the opportunity to display and hold important meetings with its participation in the International Exhibition PHILOXENIA, which took place in Thessaloniki.
The municipality was hosted at the Epirus Region stand and during the three days of the exhibition presented the comparative advantages of the city, which make it an attractive center for holidays, but also for important cultural, scientific and professional meetings, for all seasons of the year, for 365 days.
The Deputy Mayor of Tourism, Giorgos Lolis, presented the priorities of the municipal authority for the tourist promotion of Ioannina and mainly analyzed the possibilities of the city for hosting large conference events.
The presentation was attended by the Director of Tourism of the Region of Epirus, Iulia Markoula, the Regional Councilor Iota, Naurozoglou and the vice-president of the Hoteliers Union Spyros Sourelis.
Emilios Neos, executive of the municipality's Tourism Department, highlighted, in addition to the impressive sights of the city of Ioannina, its central geographical position, the adequacy of its infrastructure and, overall, all its possibilities to host important international and domestic scientific and professional conferences.
In addition, through the stand, Eleni Basogianni, head of the Tourism Department, and Emilios Neos, had the opportunity to communicate with actors from our country and abroad, who are active in the international tourism market and expressed interest in the destination "Ioannina".
The exhibition was also attended by the mayor of Ioannina, Moses Elisaf, who gave interviews to Greek and foreign mass media.
The booth of the Regional Unity of Ioannina was visited, among others, by the Minister of Tourism, Vassilis Kikilias and the general secretary of the E.O.T., Dimitris Fragakis.