Visit of journalists from Cyprus for the tourist promotion of the city of Ioannina
Latest News | 12 - 04 - 2022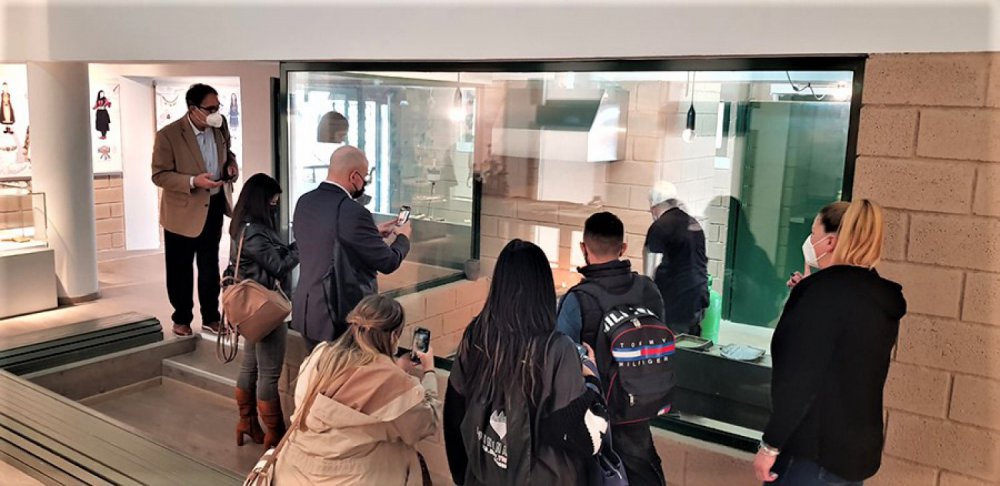 The city of Ioannina was visited by five journalists from major Cypriot media outlets, as part of a journalistic trip "The Greek Cities of the Lakes" coordinated by the Tourism Department of the municipality of Ioannina in collaboration with the Cyprus EOT office.
The initiative is a continuation of the City Diplomacy organized by the municipality in Nicosia in November 2021 for touristic extroversion and the promotion of the city. The EOT Cyprus office immediately responded to the proposal and contributed, through the representative of Petros Saganas, to the effort to promote Ioannina as an attractive destination of preference for Cypriot tourists.
The program included guided tours of the new urban environment, the castle town and the island, but also an "acquaintance" with the traditional art of silversmithing through an interactive experience at KEPAVI. Also, the journalists had the opportunity to gain culinary experiences of the city, in workshops, making casopita, syrupy desserts and "gianniotikos", as well as to taste cocktails made from aged tsipouro spirit of our region. Furthermore, they were informed by the mayor Moses Elisaf and the deputy mayor of Tourism Giorgos Lolis about the next extroversion actions planned by the municipality and about the moves to strengthen the interconnection between the two destinations.
The press trip took place with the support of Aegean Airlines, while the management and reception of the invited guests was undertaken by the municipality's tourism development consulting company, Wise Ram.