Presentation of Ioannina in Bucharest
Latest News | 14 - 12 - 2022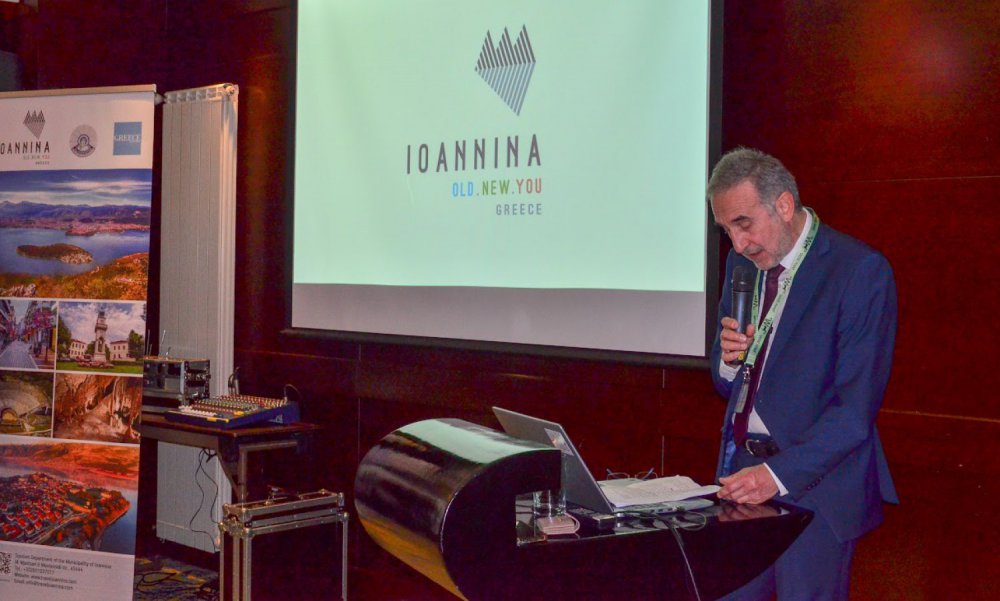 Destination of Ioannina was presented to representatives of travel agencies and tour operators in Romania as part of the "City Diplomacy" implemented by the Municipality.
Tourism professionals from Bucharest and Ioannina attended a central hotel in the Romanian capital where they had the opportunity to receive extensive information and exchange views on expanding cooperation.
At the event, the Economic & Commercial Affairs Advisor A' and Head of the Economic & Commercial Department of the Greek Embassy in Bucharest Pantelis Giannoulis and the President of the Hellenic-Romanian Chamber of Commerce Christodoulos Seferis delivered a greeting. The General Counselor for Communication from the Office of Public Diplomacy of Bucharest Nikolaos Vlahakis Nikolaos and the Director of the Greek-Romanian Chamber of Commerce Anamaria Diaconescu were also present.
On behalf of the municipality of Ioannina, the deputy mayor of Tourism Georgios Lolis participated in the mission, who welcomed the guests, along with hoteliers and representatives of the Hoteliers' Association. This was followed by presentation of the destination for which Romanian professionals showed particular interest, as Ioannina is a place they are now discovering and including in their travel plans. The presentation was followed by B2B meetings, professional meetings, but also professional exchange between the Romanian and Greek participants.
Our country is an emerging destination for the Romanian tourist market. According to research, Romanian tourists visit Greece throughout the year, for vacations, but also for other activities. Ioannina and the wider region are now vigorously claiming a piece of this growing market.
After the event, there was a tour of the National Art Museum of Romania offered by the Hellenic-Romanian Chamber of Commerce to the Greek guests.