Presentation of the destination "Ioannina" to Cypriot travelers
Latest News | 05 - 05 - 2022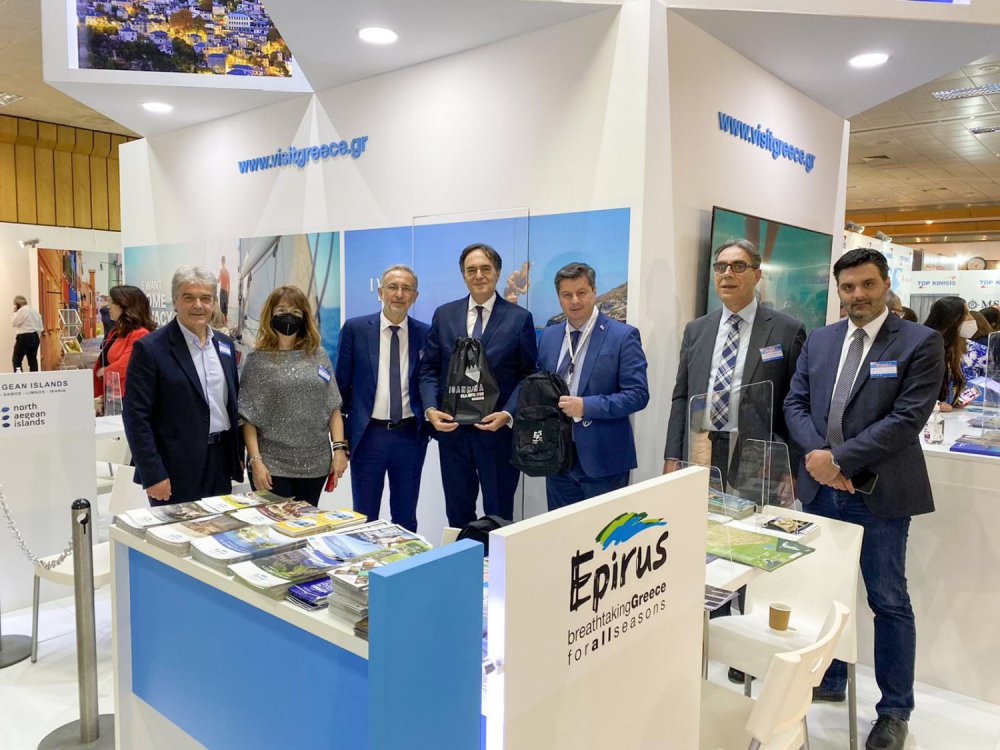 Municipality of Ioannina participated in "TAXIDI 2022" International Tourism Exhibition, held in Nicosia, as a guest at the Epirus Region stand, co-exhibitor of the EOT.
During the work, meetings were held with Tourism and Culture agencies, representatives of the local business community, travel agents and other Cyprus actors. Among others, there were contacts with the executive chairman of the Top Kinisis Organization, Akis Kelepesis and the vice president, Elena Tanou, the director of EOT Cyprus, Petros Sagana, the chief commercial officer of Cyprus Airways, Madonna Hoyek, as well as with the chief executive officer of Tus Airways, Michael Weinstein.
The attendance at the stand and the obvious interest in the tourist destination "Ioannina" exceeded all expectations. Among others, it was visited by the Deputy Minister of Tourism of Cyprus Savvas Perdios, the Greek Ambassador to Cyprus Ioannis Papameletiou and the Bishop of Mesaoria, Grigorios.
The delegation of the Municipality of Ioannina was headed by the Deputy Mayor of Tourism, Georgios Lolis, and from the Department of Tourism, the head Eleni Basogianni and the executive Emilios Neos participated.
The representation of the municipality at the exhibition is a continuation of the presentation of the tourism product of the city of Ioannina in November 2021 in Megalonis, in the context of "City Diplomacy", but also the hosting of journalists from Cyprus in Ioannina that followed last April.
The deputy mayor Giorgos Lolis praised the perfect cooperation with the representatives of the Region of Epirus, the thematic deputy regional governor for Sports and Employment Haris Lazani, the person in charge of organizing and operating the stand, regional councilor, Ilias Gartzonikas and Costas Christodoulou from the Directorate of Development Planning.