Palladion City Center Hotel
The Hotel Palladion is situated in the heart of Ioannina City, provided all modern facilities and amenities, within walking distance from the business, cultural and commercial district. At this outstanding Classic hotel, guests may find a comfortable atmosphere, warm & friendly environment, and excellent service.
Total Number of Beds:

250

Room Types:

Single, Double, Triple, Quadruple Duplex, Rooms with a view of Lake Pamvotida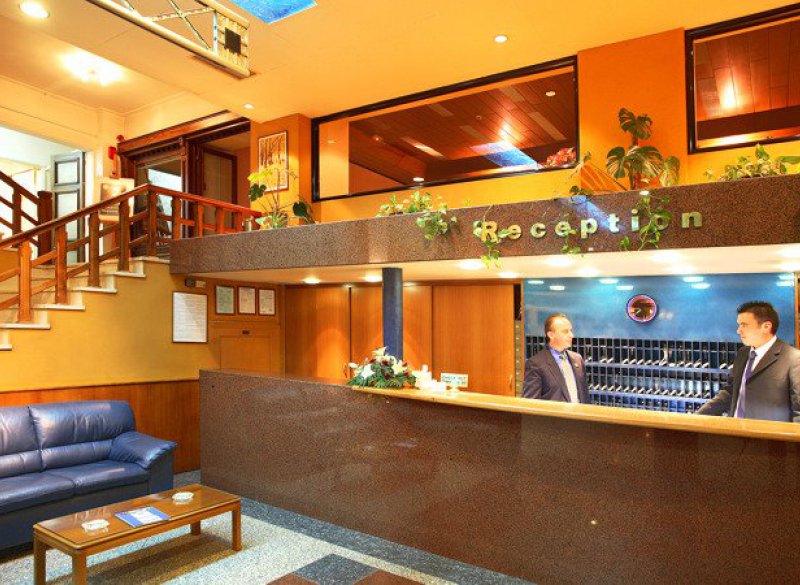 Information
| Address: | 1 N. Mpotsari Str. 45444, Ioannina, Epirus - Greece |
| --- | --- |
| Telephone: | +30 26510 25856 |
| Email: | palladion@otenet.gr, sdsoyrelis@yahoo.gr |
| Website: | www.palladionhotel.gr |
| Social: | |
Guests can enjoy the city life in a friendly and relaxing surrounding. Palladion provides the possibility to organize visits and sightseeing around the city and the region, including Dodoni, Konitsa, Metsovo and the villages of Zagori.
In collaboration with specialized operators provides organized activities such as: hiking, mountain-climbing, parachute gliding, mountain-bike, canyoning, kayak, rafting, picture-taking, landscape drawing, identification of flora and wild flowers in the two National Parks, visit to traditional stone-made bridges and to popular museums.
In the centre of Ioannina, the recently renovated hotel Palladion is conveniently located for exploring the city. Great standards, right at the heart of the city, just a few steps away from the Pamvotis Lake, Palladion holds an unexpected surprise for the guest with its unique interior design and the warm welcome.