Byzantio City Hotel
Byzantio is a supreme hotel, which restates the notion of fine, quality accommodation. This excellent establishment offers a variety of options to use time for leisure, for work and outdoor activities. In a privileged location, Byzantio is just few steps away from the city centre, the central square, Ioannina Castle & the gorgeous Pamvotis Lake.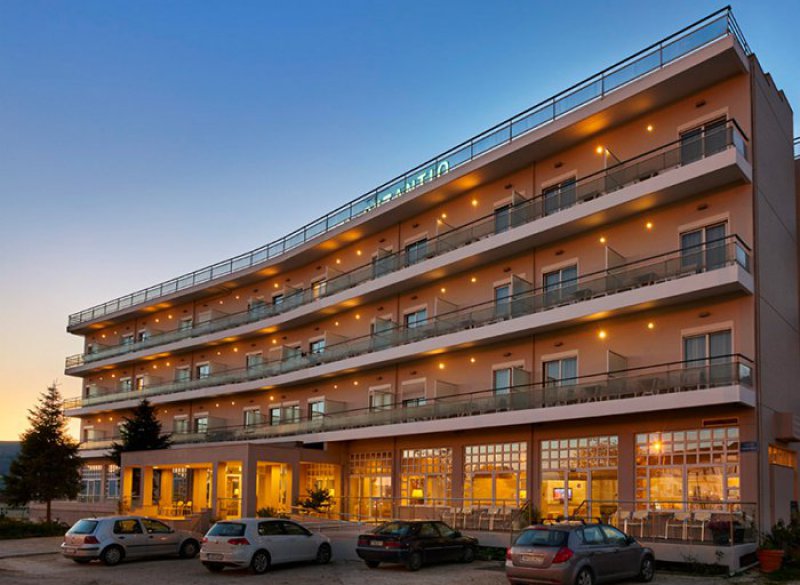 Information
| Address: | Boimundou (Domboli & Dodonis) 453 32, Ioannina |
| --- | --- |
| Telephone: | +30 26510 40453 |
| Email: | info@byzantio-hotel.gr |
| Website: | www.byzantio-hotel.gr |
| Social: | |
In the heart of the vibrant city, Byzantio is surrounded by traditional restaurants, bars, night little tavernas, museums, cultural centers, cafeterias, and many more that can be found within walking distance from the hotel. Byzantio Hotel both entices and mesmerizes all with the allure of its impressive Ioannina location.
Carefully appointed hotel rooms provide privileged exclusivity that immerses guests into a feeling of well-being, whilst providing an inimitable experience, characterized by privacy, elegance and a supreme "home away from home" experience. Byzantio Hotel provides a vibrant and warm atmosphere, in order to create the original feeling of Greek Traditional Hospitality.
This modern hotel is a popular meeting place among travelers that visit the city. The modern aesthetics emphasize the spacious areas where subtle quality prevails. Understated, but at the same time simple and easy, Byzantio hotel ultimately welcome its guests, whilst letting Ioannina urban chic moods blossom.