Giotis Boutique Hotel
Giotis Boutique Hotel is created with love and personal care. Our aim is our guests to enjoy the hospitality and comfort of services provided in a modern environment. The hotel with its comfortable, modern equipped & decorated units provide an alternative proposal.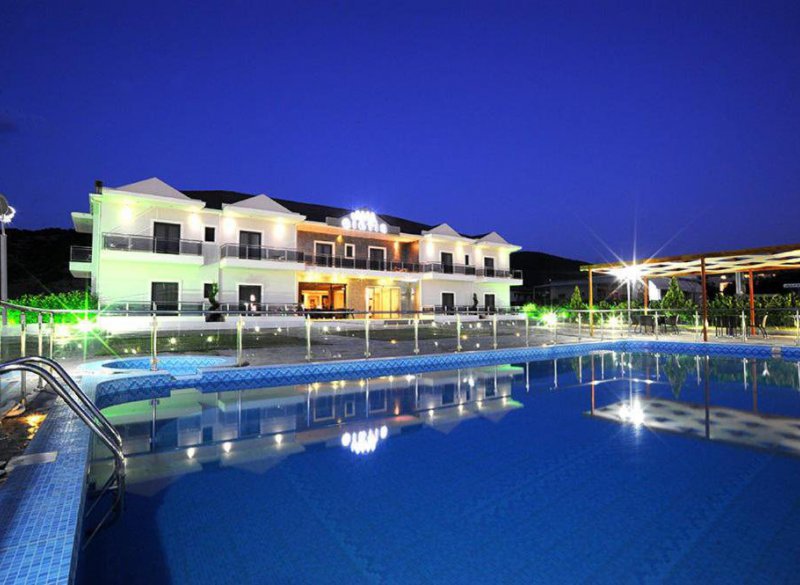 Information
| Address: | 11 km of Ioannina Athens, Ioannina 452 21 |
| --- | --- |
| Telephone: | +30 26510 93833 |
| Email: | info@hotel-giotis.gr |
| Website: | www.hotel-giotis.gr |
| Social: | |
Explore the beautiful city of Ioannina and the picturesque villages of the region. The beautiful premises, the modern design of the interiors, the impeccable service and the easy access, warmly welcome visitors and offer a relaxing & unparalleled hospitality.
Giotis Boutique Hotel provides renovated units which combine the local architecture with the traditional warmth. The location is a full of green area and provides relaxation to the visitors, and its ideal providing the opportunity for many activities throughout the year for all the tastes like hiking, cycling, and trekking.
Other attractions include P.Vrellis Wax museum just minutes away, combining an exciting visit to the ancient Theatre of Dodoni, and a short drive to Ioannina City centre. A stay at Giotis Hotel is a unique experience, relaxing in the spacious units or retreat in the courtyard with its trees and the pool.