Filokalia Luxury Family Hotel
Filokalia called the ability of recognizing the good in the nature and art, and the formulation of good imagery judgment. Filokalia, as sagacity, intelligence and other mental powers, is considered as a natural gift. Just next to Pamvotis Lake of Ioannina, Filokalia Hotel combines traditional architecture and modern features. It offers elegant environment and a tranquil family atmosphere.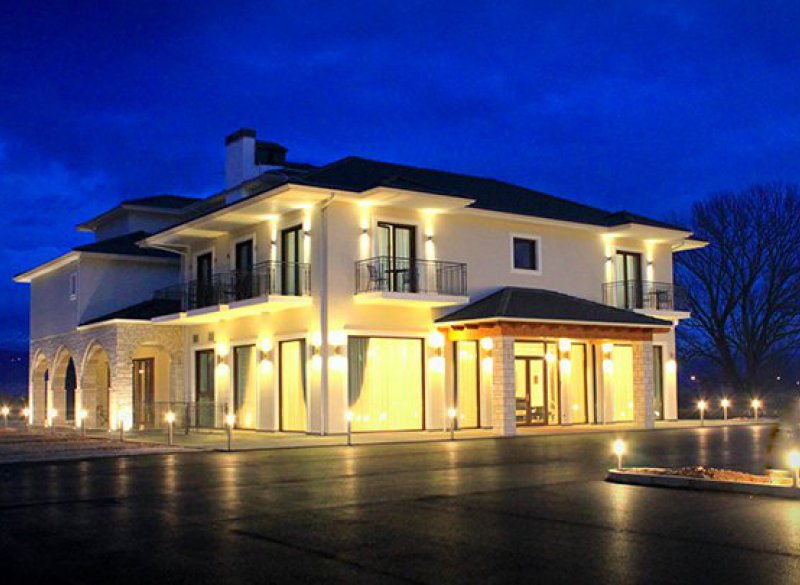 Information
| Address: | Georgiou Gennimata 39, Ioannina, 45221 |
| --- | --- |
| Telephone: | +30 26510 76765 |
| Email: | info@filokalia.gr |
| Website: | www.filokalia.gr |
| Social: | |
Features soft tones with colorful touches, combines traditional architecture of Ioannina with new techniques, built with care and love by local craftsmen, using stone and wood, showing the uniqueness of providing its guests a friendly, family environment with personal service. Warm hospitality and impeccable service, makes Filokalia an exceptional hotel by the Lake.
Guests can start their day with a great walk by the Lake, feeling the local ambience and becoming one with the nature. In Filokalia smart elegance meets simplicity and tradition meshes with modern design in perfect harmony, creating a cozy feeling from the comfortable internal settings and delivers a stay of the highest standards.
Located right next to the Lake and minutes away from the center of the vibrant city of Ioannina, Filokalia represents a longstanding reputation and commitment to excellence. Upon entering this graceful hotel and leaving behind the bustling town, one is taken by Filokalia chic modern interior with its warm colours and astonishing identity.