Archontariki Traditional Hotel
Archontariki, a small jewel in the city of Ioannina, filled with warmth and a friendly environment that offers to the visitor traditional hospitality making it the ideal choice for trips all year round. With respect to tradition, focusing in quality and the demands of modern times, we have put all our effort to create a traditional stylish proposal.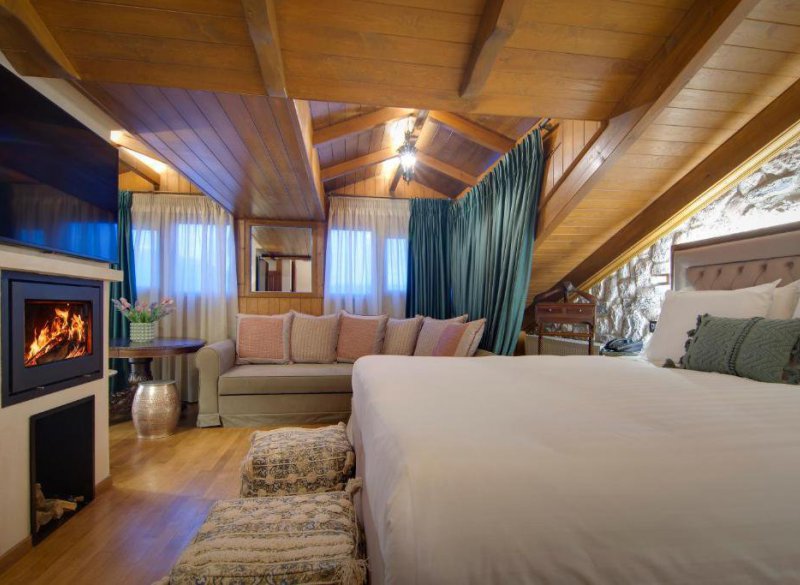 Information
| Address: | Ioannina, Epirus - Greece |
| --- | --- |
| Telephone: | +30 26510 78010 |
| Email: | hotelarchontariki@yahoo.gr |
| Website: | hotelarhontariki.gr |
| Social: | |
Archontariki is located in the historical center of Ioannina and is a rest and relaxation option for visitors. Built in the style that local architecture imposes, it stands out for its luxury, design, custom made furniture and warm textiles that decorate the rooms.
With a prime location at Ioannina's historic centre, this monastic-style hotel features a stone-paved courtyard, with the units either having balconies facing the hotel's courtyard or the scenic Zalokosta Street, or have private access to the garden.
Ideally located next to Pamvotis Lake, Ioannina Castle, minutes away from the Silversmithing Museum and steps away from the Byzantine Museum. Picturesque alleys lead to shops with exceptional folkloric art samples, to cafeterias with traditional local deserts or small taverns offering original lake dishes.