Journalists from Athens and Thessaloniki were given a tour of Ioannina
Latest News | 19 - 11 - 2021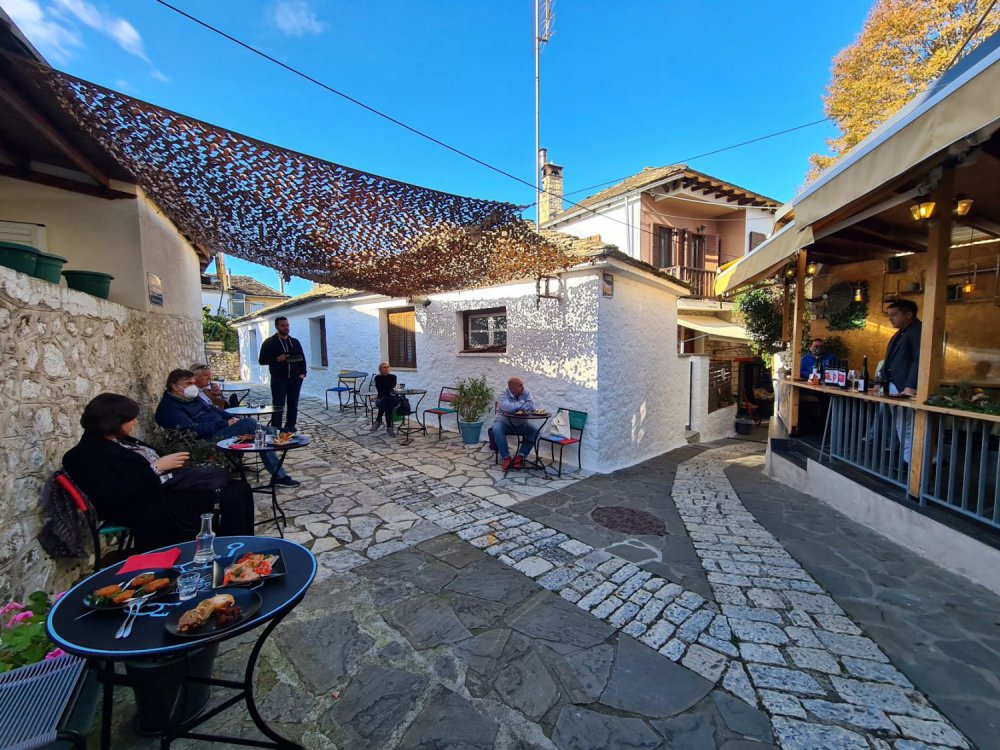 Journalists from Athens and Thessaloniki, who specialize in travel reporting and gastronomy, had the opportunity to get a complete picture of the tourist destination "Ioannina", with diverse experiences, during their stay in the city.
Guided by a certified tour guide, the guests of the municipality of Ioannina, walked in the historic center, the picturesque alleys of the castle but also in the modern pedestrian streets and visited the Metropolis, Ottoman monuments and the Jewish Synagogue, getting to know the strong multicultural identity of the place.
They were guided to the archaeological site of Its Kale, visited the Silversmithing Museum and were impressed by the unique natural achievements, the admirable shades and the amazing location of the Perama Cave.
They enjoyed a leisurely walk on the island, visited the Ali Pasha Museum & th Museum of the Revolutionary Period, the monasteries of Philanthropinon and Diliou and met with professionals and representatives of the city's institutions.
Gastronomy had a special place in the necessarily demanding program of direct experiences, organized by the company Wise ram with the cooperation of the Tourism Department of the municipality. The journalists visited different restaurants of the city, tasted fine local dishes, wines and tsipouro, discussed with the owners and chefs about the new culinary expression of the city. During their visit to the island, a surprise awaited them, as young chefs cooked the crayfish from the lake together. They also took an active part in cooking classes on delicious traditional food and tips on how to make authentic recipes, such as cashew pie and "opening" a sheet for pies.
The program ended with a pleasant ride around the lake on electric bikes.