The mission visit of the unicipality Ioannitian to Germany has been completed
Latest News | 15 - 04 - 2022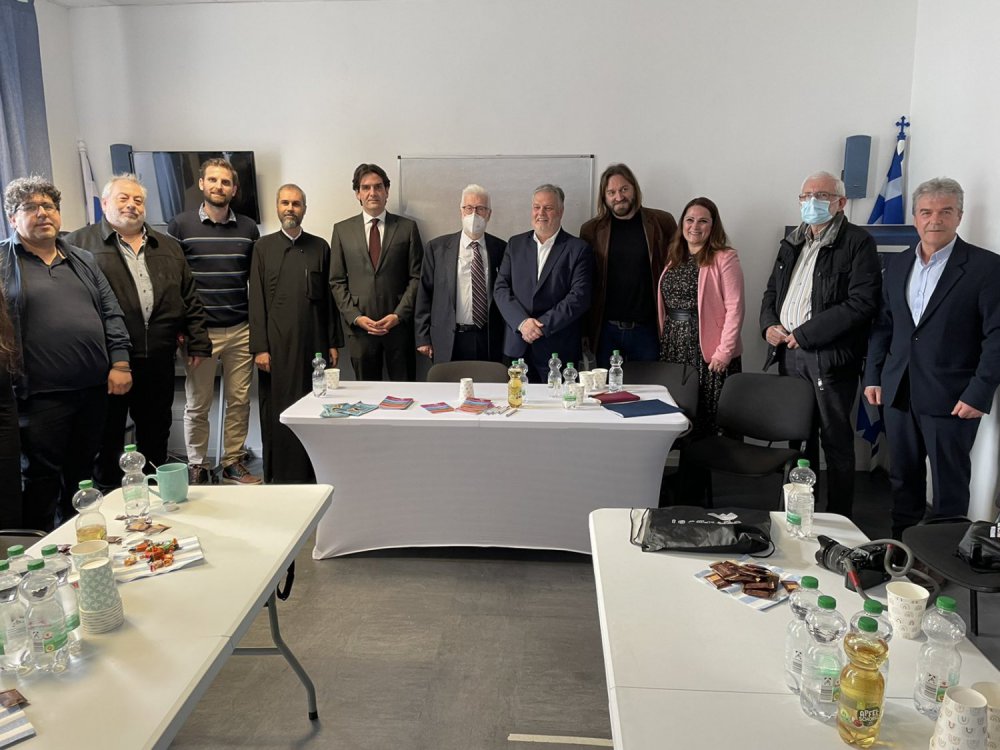 The visit of the Mayor of Ioannina, Moises Elisaf, to Schwerte and the wider region of Rhine-Westphalia, with the aim of promoting the city and strengthening cooperation, has ended.
At the same time, the Mayor had the opportunity to be informed, discuss and exchange experiences with executives of the municipal enterprises of the city of Sverte. He then visited Dortmund, where he was given the opportunity to discuss with the active Greek-Orthodox community at the Holy Church of the Holy Apostles, as well as with the leadership of the city's Jewish Community.
The mission of the Municipality of Ioannina also visited Dusseldorf. There she was received by the Consul General of Greece, Mrs. Koini, and was informed about the issues that concern the large Greek community in the area of responsibility of the Consulate General. This was followed by an official tour of the German Memorial Museum and a visit to the Jewish Community and Synagogue of Dusseldorf. The visit ended with a meeting with representatives of the Greek and Continental Communities and Associations, where a detailed discussion was held on the possibilities of further cooperation.
The visit to Germany, which was organized by the Hellenic-German Assembly, had as its goal, within the framework of the active City Diplomacy implemented by the municipality of Ioannina, to strengthen the recognition and profile of the city's extroversion.