Presentation of the destination "Ioannina" in Athens
Latest News | 10 - 12 - 2021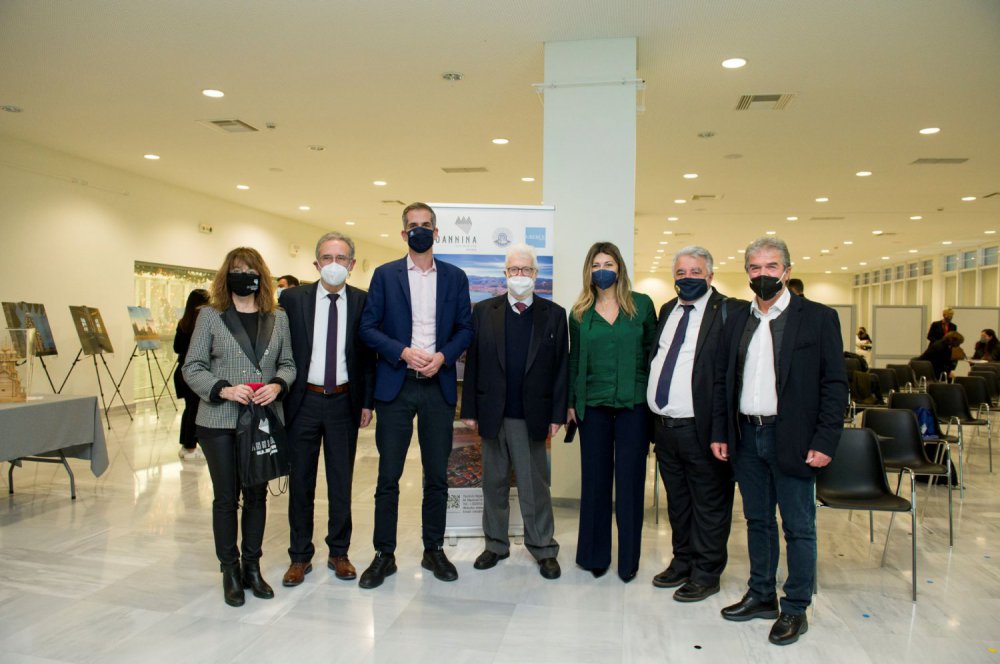 The presentation of the destination "Ioannina" in Athens was successfully carried out, in the context of the Diplomacy of Cities with the aim of promoting the city as an attractive destination, 365 days a year.
On the occasion of the restart of tourism, but also of the optimistic messages from the visitors, Ioannina is reintroduced to the tourist markets as a safe destination, which can offer unique and authentic experiences to the visitor.
At Wednesday's event, which took place in the hall of the Serafios Center of the Municipality of Athens, the Deputy Minister of Tourism, Sofia Zaharakis, and the Mayor of Athens, Kostas Bakoyannis, were present.
Ms. Zacharakis in her greeting spoke of a city – a model with a strong cultural footprint, gastronomy and history that has all the elements to develop any form of thematic tourism. The Mayor of Athens noted that such initiatives give the opportunity to highlight destinations with hidden potential, while he accepted the Mayor's invitation to visit Ioannina, when conditions permit.
The attendees, including tourist agents from Athens, Ioannina tourism professionals and journalists, were welcomed by Mayor Moses Elisaf. Mr. Elisaf, after thanking the minister for the kind cooperation, referred to the strategy developed by the Municipality for the tourism development of our city and the wider region. "We're trying to build a 365-day destination. Already this seems to be paying off. I typically tell you that in the summer months our hotels were full even though we are not a summer destination", said Mr. Elisaf and continued: "We give special importance to the development of conference tourism. We are already the third conference pole in our country. Our goal is to create a conference attraction that will put the city of Ioannina on the international conference map as we have all the necessary infrastructure."
In the markets that the destination "Ioannina" attracts, the Deputy Mayor of Tourism Giorgos Lolis stood in his greeting. As he said, before the pandemic, the dominant market was Israel, while a large portion of tourists came from the Balkans and mainly from neighboring Albania. This year, the majority of tourists outside Greece came from France and Germany but also Italy.
The presentation of the destination was made by the executive of the Tourism Office of the Municipality of Ioannina Emilios Neos, with the use of photos and videos that capture the comparative advantages of the city.
The president of the Chamber of Ioannina Dimitris Dimitriou and the member of the administration of the Chamber Michalis Devekos presented the economic and commercial structure of the city, giving important data on entrepreneurship, development and accessibility of the area.
This was followed by private meetings (B2B) between tourist agents, hoteliers and companies of alternative activities of Ioannina, with tourist agents of Athens.
The event ended with a reception, where the attendees tasted traditional dishes, wine and tsipouro.